One of the questions I get asked the most is "Where is the best place to eat in Pigeon Forge?".  There are so many restaurants in Pigeon Forge, it can be daunting choosing the one at which to dine.  Many people stick to what they know and simply pick a chain restaurant as they are familiar with it.  However you're missing out on the best restaurants in Pigeon Forge when you go the safe route.
Branch out and discover the best places to eat in Smokies, all of which are favorites of local residents. From homestyle restaurants to steakhouses and even Italian eateries, these places to eat will leave even the pickiest eaters satisfied.
1) The Old Mill Restaurant
164 Old Mill Ave, Pigeon Forge
Southern-style, homemade food is served at The Old Mill Restaurant.  This throwback eatery is known for its fried chicken, buttery biscuits and made-from-scratch pies.  The atmosphere is a big draw too, as the restaurant is adjacent to the still-in-operation Old Mill.  Large, picture windows paint a scene straight out of history.
2) Calhoun's Restaurant
2532 Parkway, Pigeon Forge
Calhoun's Restaurant offers so many menu options, it's hard for me to pick a favorite. For greens, the Turkey Creek Salad with strawberries, feta, pecans and pulled turkey is my go-to pick. When I'm craving something more, I order the pulled pork sandwich piled with coleslaw. It's a huge sandwich, the meat is very tender and Calhoun's barbeque sauce's flavor makes it all come together.
3) Old Mill Pottery House Café and Grille
3341 Old Mill St, Pigeon Forge
I already listed the Old Mill Restaurant as a "best" choice, but this smaller café is also a top pick.  I recommend eating lunch at the Old Mill Pottery House Cafe, as it is one of the tastiest you'll find in Pigeon Forge.  In fact, it's so good many people eat here several times during vacation.  I can't pass up the Chicken Reuben, but the Loaded Baked Potato Soup and homemade quiches are also excellent choices.  Add the Lemonade Pie as a sweet end to your meal.
4) Alamo Steakhouse
3050 Parkway, Pigeon Forge
Winner of the "best steaks" award several times over, this is the place to go for melt-in-your mouth grill selections. There are two Smoky Mountain Alamo Steakhouse locations – one in Pigeon Forge and one in Gatlinburg – both of which are tucked away to provide a romantic yet casual place to dine. The aged Black Angus steaks are hand cut in-house, then cooked over an oak grill to sear in the seasons.  Try the Rio Grande Ribeye.
5) Bullfish Grill
2441 Parkway, Pigeon Forge
Looking for a nice night out?  Bullfish Grill is just the place for you.  Known as one of Pigeon Forge's best seafood restaurants, the upscale setting is the perfect place to relax with the one you love.  The menu is a bit more pricy than most you'll find in the area, but well worth it.  It's hard for me to narrow down a favorite, but some of the best food I've had here is the Bacon and Shrimp Flatbread, Bullfish Strawberry Salad and Asiago Grilled Salmon.
6) Smoky Mountain Brewery
2530 Parkway, Pigeon Forge
Popular for lunch and dinner, the options at Smoky Mountain Brewery are classic American.  Part sports bar, part live music joint, you can find a variety of entertainment at this restaurant.  You'll also find a wide assortment of in-house microbrews.  My favorite is the Mountain Light brew, although the Appalachian Pale Ale is a close second.  Burgers here are juicy and delicious, but I love their Baker's Choice Calzone.  If I have room, I order the soft pretzels and beer cheese as an appetizer.  No matter what you order, you can't wrong at this Smoky Mountain staple.
7) Huck Finn's Catfish
3330 Parkway, Pigeon Forge
Famous for all-you-can-eat catfish and chicken dinners, as well as free refills of sweet tea served in mason jars, Huck Finn's Catfish is simply southern food done right.  All-you-can-eat dinners also come with endless side vittles like creamy homemade coleslaw, made from scratch baked white beans, choice of french fries or homemade mashed potatoes and gravy, signature southern hushpuppies and dill pickles & onions slices.  Come hungry!
8) J.T. Hannah's Kitchen
3214 Parkway, Pigeon Forge
One of the newer restaurants in Pigeon Forge, J.T Hannah's Kitchen was opened in honor of J.T. Hannah, a prosperous businessman in the Great Smoky Mountains.  Hearty fare served at a reasonable price is their signature.  Admire the rustic décor and old relics decorating the restaurant while you browse their all-American menu.  Try the St. Louis Spare Ribs or Smoky Mountain Rainbow Trout.es.
9) Bennett's Pit Bar-B-Que
2910 Parkway, Pigeon Forge
Have a hankering for barbeque?  If so, the award-winning barbeque at Bennett's will satisfy your cravings.  Savory sauces, hickory wood smoked flavors and secret recipes come together to create some of the best barbeque east of Mississippi.  Two of my favorite menu items are the Hickory Wings and Beef Brisket.
10) Johnny Carino's
2425 Parkway, Pigeon Forge
For seriously delicious Italian food in the Smokies, you can't beat Johnny Carino's. If you're a pasta lover like me, you'll be torn between all of the menu items. After many nights here, I've found two favorites: the Skilletini, a sizzling skillet with spaghetti, spicy marinara sauce, parmesan, marinated peppers and onions; and the Grilled Chicken Bowtie Festival, a bowl of bowtie pasta with sliced chicken, bacon, garlic, red onions, roma tomatoes and asiago cream sauce. So good!
When you dine at the best restaurants in Pigeon Forge, you're guaranteed a good meal and great time.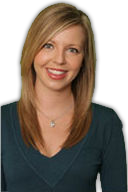 Ashley is Reserve Direct's travel expert, visiting Pigeon Forge to find the best travel tips, money-saving deals and insider information. With over 10 years of experience in first-hand-travel adventures, she shares her stories, advice, and current events to help you stay in the know.