The Smoky Mountain Opry is one of Pigeon Forge's most entertaining shows.  It is the area's largest musical variety show and features music from Big Band Swing to Country to Pop.   A talented cast of dancers, singers, comedians and musicians make the Smoky Mountain Opry one of the hottest tickets in town! 
With tickets to the Smoky Mountain Opry you'll be taken on a musical journey through the decades.  Starting with Big Band Swing from the 1940s to new country radio hits from today, the music showcased at the Smoky Mountain Opry appeals to a wide selection of musical tastes.  Hear tributes to some of your favorite artists including Elvis, Simon and Garfunkel, George Jones, Garth Brooks, Stevie Wonder, Etta James and so many more during this two-hour stage production.  Whether you like classic rock and roll, new country, old country, disco, oldies, or gospel, there is something for everybody at the show. The Smoky Mountain Opry will leave a lasting impression on any age, and you will surely want to come back for more.
A state-of-the-art theater adds to the production quality of the Smoky Mountain Opry Pigeon Forge.  A completely renovated stage features over 10,000 LED lights that move and change color, as well as two new step-out sections where performers actually rise above the audience.  Dazzling costumes, special effects, pyrotechnics and high-flying musicians (yes, they fly!) are true show-stoppers. Plus, a new surround sound and digital projection system, laser lights and flying rigs make the show one of the best in the area.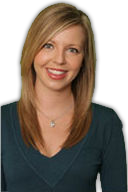 Ashley is Reserve Direct's travel expert, visiting Pigeon Forge to find the best travel tips, money-saving deals and insider information. With over 10 years of experience in first-hand-travel adventures, she shares her stories, advice, and current events to help you stay in the know.