Looking to save on Titanic Museum admission? You may be searching for Titanic Pigeon Forge coupons, but you don't have to when you book with Reserve Pigeon Forge. Fantastic savings and discounts are available to all customers – no clipping of coupons required!
Instead of scouring the Internet for the deepest deals and Titanic Pigeon Forge coupons, your one stop should be to Reserve Pigeon Forge. With an easy check-out and ticket redemption process, you're never more than a few clicks away from remarkable savings, especially for the Titanic Museum.
Why Visit the Titanic Museum in Pigeon Forge?
People of all ages find the engaging, history-filled Titanic Museum interesting. With over 400 genuine artifacts on display, browsing the galleries gives insight into not only the famous ship but the people aboard. A few of the standouts at the museum include:
Walking the Grand Staircase

Steering the Ship and Walking the Star-Studded Captain's Bridge

Learning to send an SOS signal

Touching a real iceberg
Explore the third and first class cabins to get a first-hand look at the fashions and accommodations of the early 20th century. A lot of attention is paid to the passengers of the Titanic Museum, making the visit educational yet somber. Two of the newer exhibits are dedicated to those sailing on the ship. The Titanic's Children's Stories Gallery pays homage to the little ones aboard the ship. An entire gallery is also dedicated to the "Unsinkable" Molly Brown, who has become a legend in the story of the Titanic.
You may think a historic attraction such as the Titanic Museum isn't kid friendly, but that's hardly true. There are interactive areas located throughout the museum, encouraging kids to test their knowledge and experience hands-on activities like feeling the icy waters of that night. There's also a special audio tour just for kids, relating the events of that night in words they can relate to and understand.
Visiting the Titanic Museum is a special experience for all ages. Plus, since you aren't spending all your time looking for Titanic Pigeon Forge coupons, you'll have plenty of time to browse the museum!
Skip the Titanic Pigeon Forge Coupons!
Instead of flipping through magazines and clipping Titanic Pigeon Forge coupons, purchase your discount Titanic Pigeon Forge tickets to gain access to an amazing trip through history. For the best possible museum experience, plan on two hours for your visit.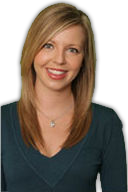 Ashley is Reserve Direct's travel expert, visiting Pigeon Forge to find the best travel tips, money-saving deals and insider information. With over 10 years of experience in first-hand-travel adventures, she shares her stories, advice, and current events to help you stay in the know.