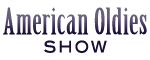 American Oldies Show
in Pigeon Forge, TN
Country Tonite Theatre
•
129 Showplace Blvd
•
Pigeon Forge
,
TN
37863
About American Oldies Show
American Oldies Show features live entertainers, not just cast members, that perform music from the 50s, 60s, 70s and 80s.

If you and your friends enjoy songs like Rock Around The Clock and Johnny B Goode, you will enjoy this fun and upbeat show!

Our entertainers also perform some of the classic standards from that era. Songs like Raindrops Keep Falling On My Head, Green Grass of Home, Impossible Dream, and more take you down memory lane for an unforgettable evening.

There's a little clean-cut comedy and a little audience participation - but don't worry we NEVER DRAG people up on stage...we always ask BEFORE the show for volunteers and only those who agree to participate are asked up on stage.

Overall, it's a very upbeat, FUN show that will get your toes tapping, fingers snapping, and most importantly, will bring back a lot of cherished memories.
American Oldies Show Frequently Asked Questions
Is there a pre-show?
No.
Are visitors allowed to meet & greet the performers?
Yes, after show you can meet the performers.
Are cameras, audio or video recording allowed at the show?
Cameras are allowed, but no video recording.
What is the length of intermission?
They will have a 15-20 minute intermission.
What is the size of the theater?
The theater seats 1,500.
Approximately how long is the show?
The show is about 2 hours long.
What type of parking is available?
Ample free parking is available.
What type of handicap seating / accessibility do you have?
They offer handicap seating, please list any seating request in the special needs box at check-out.
How early should guests arrive prior to the show?
Guest should check-in 15-30 minutes prior to show time.
Select a Date and Time to Continue:
We're sorry. This product is unavailable for your date range.